K-12 teachers work together on computers
USEA for K-12 Schools and Districts
School and districts that join USEA can access tailored opportunities to recruit and support outstanding STEM teachers.
With USEA, your school or district will get access to all kinds of advantages that ultimately benefit your students, including recruiting tools, professional development discounts and opportunities, and registration discounts for our annual UTeach STEM Educators Conference.
Member Benefits
Recruiting
The teachers I get from the UTeach program have this innate leadership quality about them when they come in—this confidence. Partnering with the UTeach program has had huge benefits. First and foremost, I get the best of the best coming out.

Stephen Zipkes, Founding Principal, Manor New Technology High School
We know how hard it can be to find highly qualified, motivated teachers who infuse their classrooms with passion for STEM fields. 
Students of UTeach educators outperform their peers on state content exams. UTeach educators also stay in the teaching profession longer. See more research on UTeach impact.
USEA has a network of 7,000+ (and growing) UTeach alumni. That's more than 7,000 experienced, high-performing, eager teachers looking to make a difference in your classrooms.
As a member of USEA, you'll have access to post your jobs to this dedicated pool of STEM teachers.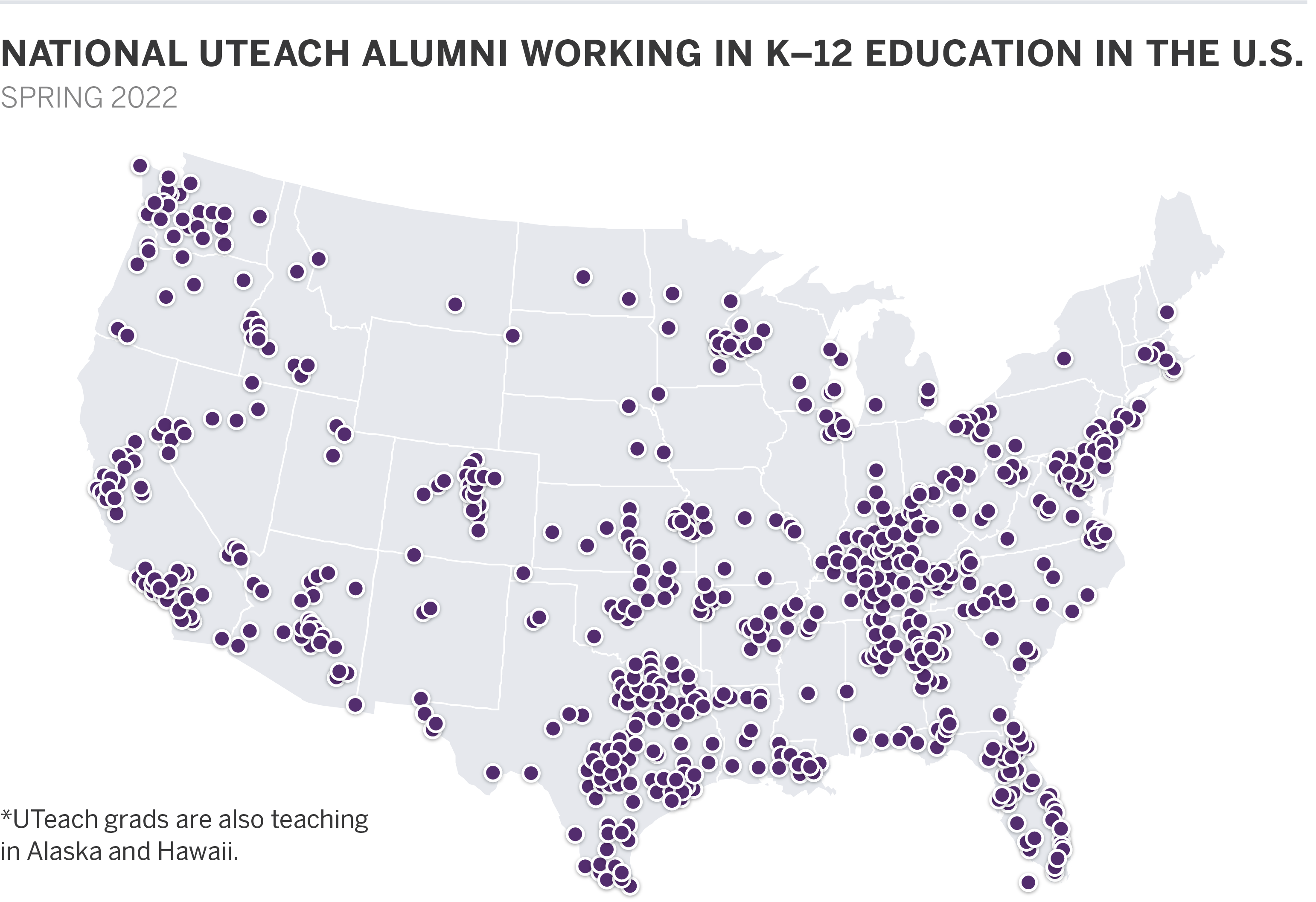 Professional Development Discounts
USEA member benefits include a 20% discount on our award-winning, research-based professional development courses. Our professional development is offered online and led by a Master Teacher at the University of Texas at Austin. 
UTeach STEM Educators Conference Discount Rates
As a member of USEA, you'll receive member rates for an unlimited number of teachers to attend the UTeach STEM Educators Conference. This is another exceptional place for your teachers to get professional training on the latest in their field and meet other like-minded educators they can collaborate with throughout the year.
AP Computer Science Curriculum and Professional Development Discounts
USEA member benefits include a 5% discount on our College Board–endorsed AP computer science curriculum and professional development. In addition to project-based, personally meaningful curriculum for AP Computer Science Principles and AP Computer Science A, we also offer free micro-credentials for K-12 educators interested in computer science.
Membership Pricing
Membership year: September 1–August 31
K-12 School or District (based on student enrollment)
1,000–2,999 students: $500
3,000–9,999 students: $1,000
10,000–49,999 students: $1,500