The USEA Executive Board is the governing body of USEA and is responsible for establishing policy and setting direction for the association. It meets three times per year (face-to-face and via web conference). The board consists of the president, vice president, past president, secretary-treasurer, and three members-at-large. At least one member of the board should be a UTeach Master Teacher, and at least one member should be an alumnus of a UTeach program.
USEA Executive Board, 2021–2022
Mary Urquhart, President
UTeach Dallas Co-Director, University of Texas at Dallas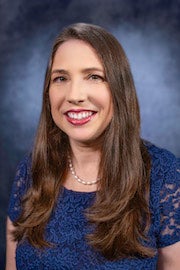 Dr. Mary Urquhart is Director of UTeach Dallas and has led the program since she was a founding Co-Director in 2007. She is an Associate Professor and Head of the Department of Science/Mathematics Education in the School of Natural Sciences and Mathematics at the University of Texas of Dallas (UT Dallas) as well as an Affiliate Associate Professor of Physics. Dr. Urquhart has been the physics and Earth/space science content specialist for the Master of Arts in Teaching (MAT) program in Science Education at UT Dallas in Science Education since she came to the university in 2002, and in her role as Department Head now leads both that program and the MAT in Mathematics Education.
In addition to her teaching, administrative roles, and work with USEA, Dr. Urquhart is a Co-PI and Curriculum Team Lead with the NSF-funded STEPP project, and has served as Pi/ Project Director for NSF Noyce grants and several programs for in-service teachers through the Texas Regional Collaboratives for Excellence in Science and Mathematics Teaching, WeTeach_CS, the Texas Education Agency, and the Texas Higher Education Coordinating Board.  Her current scholarly and creative work continues in instructional design, professional development, and assessment. She serves on multidisciplinary research teams involving educators, physicists, computer scientists, animation experts, and geoscientists. Since 2003 she has served as the founding faculty advisor for the student-run Women in Physics camps targeting middle school girls. She continues to be passionate about, and active in, science communication with students, teachers, and the public.
Dr. Urquhart began her career as a planetary scientist and holds degrees in Physics/Astrophysics and in Geophysics from New Mexico Tech and M.S. and Ph.D. in Astrophysical, Planetary, and Atmospheric Sciences from the University of Colorado at Boulder. Her postdoctoral work was conducted at NASA's Jet Propulsion Laboratory and the NASA Ames Center for Mars Exploration. 
Mary Enderson, Vice President/President Elect
MonarchTeach Co-Director, Old Dominion University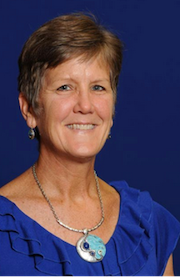 Dr. Mary C. Enderson is an Associate Professor in the Department of Teaching & Learning in the College of Education & Professional Studies at Old Dominion University (ODU). She led efforts in obtaining state funding to replicate the UTeach model for ODU — the first university in the Commonwealth of Virginia to join the UTeach network. She has been co-director since the program began in 2012 and is active in teaching, researching, and supporting the program at various levels.
Dr. Enderson received her Ph.D. in Mathematics Education from the University of Georgia, Athens, GA. She began her mathematics career teaching at the high school level and from there moved into the higher education arena. She has held positions at two other universities prior to arriving at ODU in 2012. Dr. Enderson's research interests focus on STEM teacher preparation, mathematics and STEM literacy, mathematics coaching, and Modeling & Simulation in STEM teacher preparation. She has strong interdisciplinary research connections that have resulted in research endeavors in areas that have connections with mathematics. Dr. Enderson is committed to the UTeach philosophy and believes that recruitment of diverse students into UTeach programs is critical to the success of middle and high school students selecting future careers in STEM fields. 
Pat McGuire, Immediate Past President
UCCSTeach Co-Director, University of Colorado Colorado Springs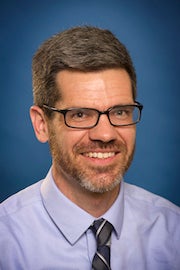 Dr. Pat McGuire is an Associate Professor in the College of Education at the University of Colorado Colorado Springs (UCCS). In this role he teaches graduate-level courses in technology education, pre-service STEM teacher preparation courses. Since 2012, Dr. McGuire has served as the Co-Director of the UCCSTeach program, a program designed for secondary math and science teacher candidates to obtain a Colorado teacher certification.
His scholarship interests include the areas of STEM education, instructional technology, and teacher preparation. His work has been published in prominent education journals, presented at a variety of peer-reviewed conferences, and shared with hundreds of P-12 teachers through professional development sessions. Dr. McGuire is the PI/Co-PI/external evaluator on several grants, including an NSF Noyce grant studying the impact of Professional Learning Communities on pre-service STEM teacher candidates. Prior to joining the faculty at UCCS in 2010, Dr. McGuire worked as a high school math teacher in Pittsburgh, PA and a research assistant at Carnegie Mellon University. He received three degrees from Duquesne University (BA - Math; BS - Secondary Education; MS - Instructional Technology) and a PhD from the University of Virginia in Instructional Technology.
Sara Harmon, Member-at-Large
Manager of Communications and Outreach, Joint BioEnergy Institute, Lawrence Berkeley National Laboratory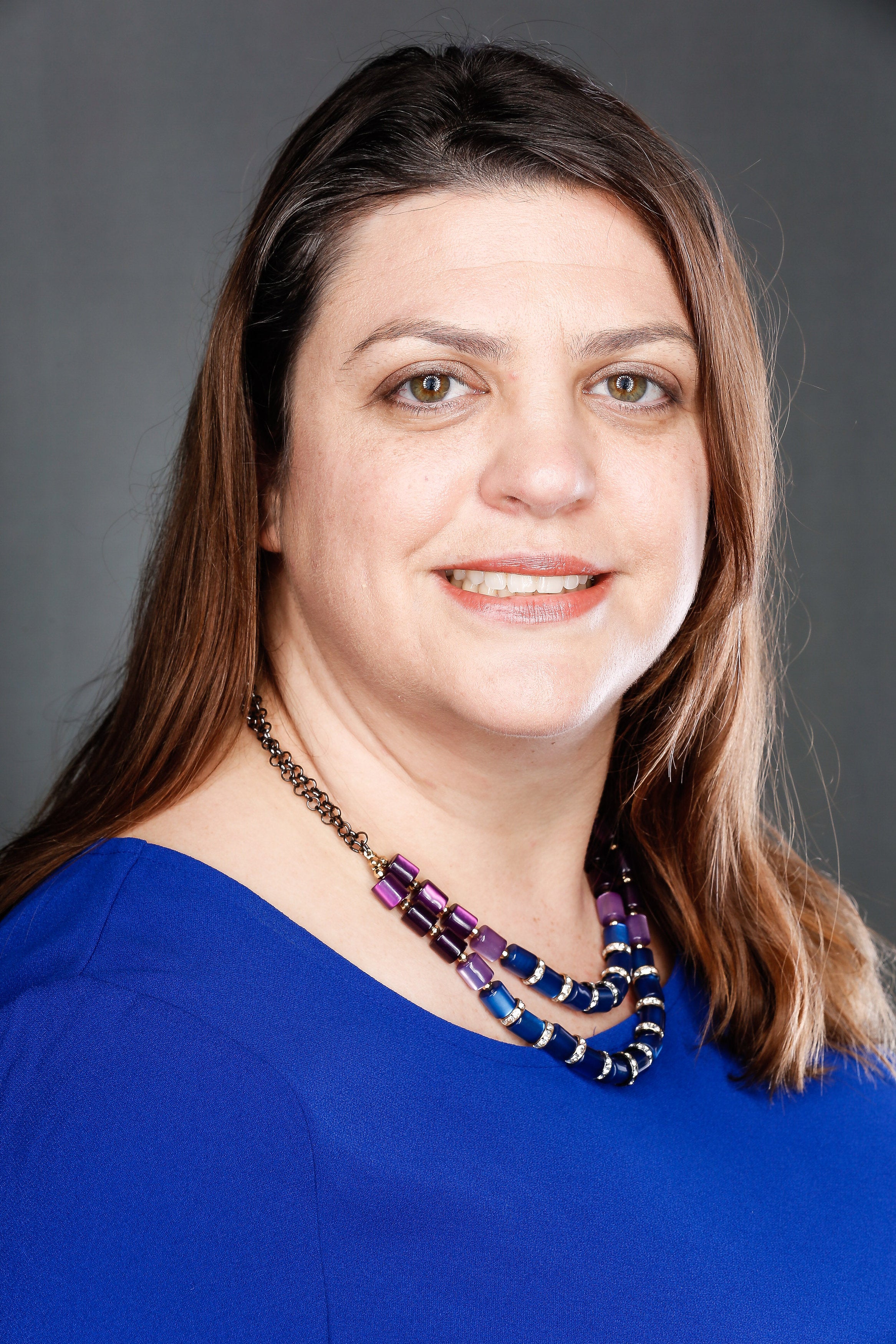 Sara Harmon is the Manager of Communications and Outreach at the Joint BioEnergy Institute at Lawrence Berkeley National Laboratory (a Department of Energy National Laboratory managed by the University of California). She was previously the Program Manager of CalTeach at the University of California, Berkeley.  She has dedicated her career to providing equitable educational opportunities to learners of all ages, backgrounds, and abilities by leveraging a network of publicly funded organizations. Prior to joining Cal in 2012, Sara worked as a research and laboratory administrator at both The Scripps Research Institute in La Jolla, CA and the University of California, San Diego.
Sara is also a current Master of Public Affairs candidate at the Goldman School of Public Policy at the University of California, Berkeley. She holds a B.A. in English from San Diego State University, and has intentionally led a STEM-adjacent life, crediting her beloved 4th grade teacher, Mr. Wollitz, with sparking her love for science and inquiry. She has dedicated her career in higher education to improving the experience and outcomes for students of all ages, backgrounds, and abilities based on a foundational belief that knowledge and learning are for all.
Sumudu Lewis, Member-at-Large
UTeach UMass Lowell Co-Director, University of Masschusetts Lowell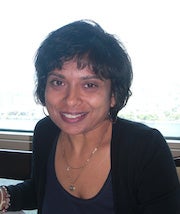 Dr. Sumudu Lewis went into teaching after completing her doctoral degree (D.Phil) in the field of organic chemistry at the University of Sussex, United Kingdom. She worked as science teacher in the south of England and then moved to London to work as science department chair, and then later as Assistant Principal and STEM coordinator for West London. Dr. Lewis joined the University of Massachusetts Lowell (UML) in 2009 when she moved to the United States. She began working as a Teaching Assistant in the Math and Science Doctoral Program at the College of Education. While completing her Ed.D, she was hired as the first and only Master Teacher/Program Director of the UTeach program on its inception at UMass Lowell in 2012.
Currently, Dr. Lewis works as a Clinical Assistant Professor and Program Coordinator of UTeach UML. Dr. Lewis has taught STEP 1 and STEP 2, and now teaches Introduction to STEM Teaching, Perspectives on Mathematics and Science, Interactions and Equity, and Project-Based Instruction. She also coordinates and arranges the UTeach Practicum and runs the Practicum seminars.
In addition to her teaching role, Dr. Lewis manages and directs the running of the UTeach Program at UMass Lowell, which includes the recruitment and retention of students, student advising, working with partner school districts to recruit and train mentor teachers, and meeting the state-mandated requirements for teacher preparation. Outside teaching UTeach courses and her service to managing and maintaining the UTeach program, Dr. Lewis teaches graduate-level courses for the College of Education and Chemistry courses for the Chemistry Department at UML. She is also an active member of the college's initiative to diversify the teaching profession in Massachusetts.
In 2018, Dr. Lewis was accepted into Global Teacher Fellows Program sponsored by the Longview Foundation. During her fellowship, she successfully introduced Global Learning into the classroom-based UTeach courses to prepare Globally Competent STEM Educators with the skills to address Global issues through math and science content.
Michael Ralph, Member-at-Large, Alumni Representative
Senior Associate, Researcher at Gould Evans, UKanTeach alumnus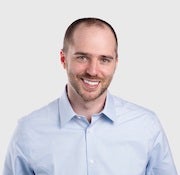 Michael Ralph is a Senior Associate, Researcher at Gould Evans. He was an award-winning biology educator in the Kansas City area, where he was the recipient of the Outstanding Biology Teacher Award in 2014 and the NABT Genetics Education Award in 2016. He also worked as a Master Teacher at the Center for STEM Learning at the University of Kansas, where he was the recipient of the USEA Outstanding Master Teacher Award in 2020 for his work teaching research methods and advancing maker education in STEM. He now leads the Research Team at Gould Evans, where he supports community engagement, study design, and project integration that connects education research, environmental evaluation, and learning space design.
Michael's work emphasizes the importance of interdisciplinary connections in both educational scholarship and instructional practice. He holds a BS in Biology and an MS in chemical and life sciences, and is pursuing a PhD in educational psychology. He combines his experience in classroom praxis with his expertise in research methodology. He has published in biology teaching (Biology Rocks!) and in scholarly journals related to education policy, measurement, and curriculum. His research strives to elevate the voices of those living and working in each research context. He works as the principal investigator of the Gender Inclusive Design Study at Gould Evans and a collaborating researcher in the application of Universal Design for Learning principles in school spaces.
Elizabeth Goldberg, Secretary Treasurer, Member-at-Large
UTeach RGV Master Teacher, University of Texas Rio Grande Valley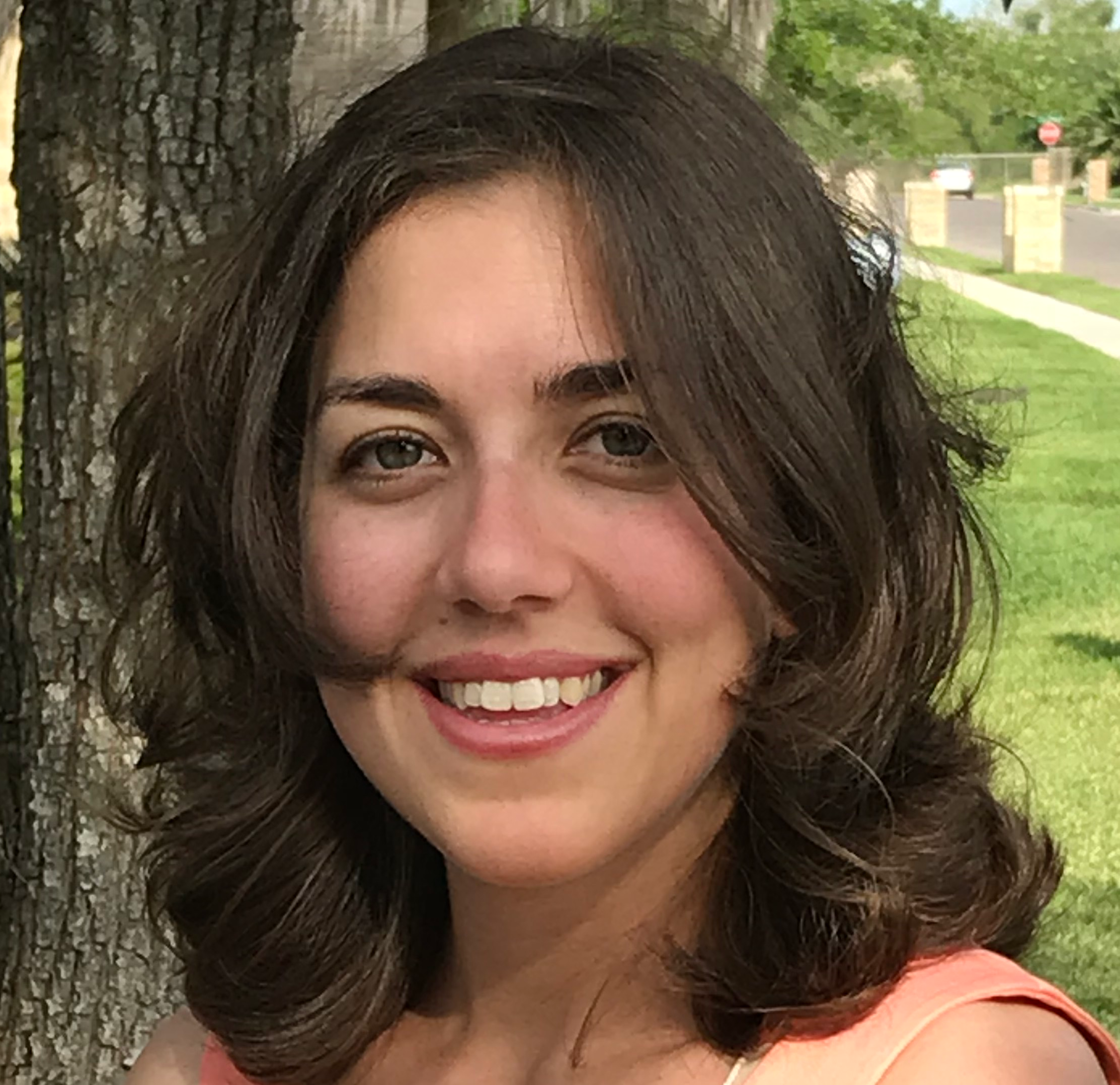 Elizabeth Goldberg is a graduate of both the UTeach bachelor's and Science Education master's programs at the University of Texas at Austin. After over eight years teaching high school biology, chemistry, physics, and AP Physics I in Austin and McAllen, Texas, she was thrilled to become an Assistant Professor of Practice / Master Science Teacher with the UTRGV UTeach program. In this capacity, it is her goal to train the next generation of UTeach graduates to become innovators in inquiry-based STEM education.
To help her students complete this transformation, she organizes several professional development series for UTeach alumni and pre-service teachers, such as UTeach Science Week and Terrific Tuesdays. She also chairs the USEA Induction and Professional Development working group and is creating with FIU UTeach an online Induction program for UTeach graduates. She has presented at regional and national conferences on inquiry-based lessons and pedagogy, was a member of the Texas State Board of Education Physics TEKS Streamlining Committee, and is a member of the UTRGV Physics Teacher Education Coalition (PhysTEC) grant implementation team. She is currently working on a Ph.D. in Curriculum and Instruction, STEM specialization from Texas Tech University.
Elizabeth is in a non-voting alumni mentor role.
Kim Hughes, UTeach Institute, Ex-officio