We're proud to honor the following USEA award winners who have displayed passion and dedication for STEM disciplines. 
Jump to:  2021 | 2020 | 2019 | 2018 | 2017 | 2016
Outstanding Faculty Teaching — Emily Hennessy, UTeach Dallas
Emily Hennessy is an assistant professor of instruction in the department of Science and Mathematics Education in the School of Natural Sciences and Mathematics at the University of Texas at Dallas. After teaching in elementary school for several years, she earned her Master of Arts in Science Education at the University of Texas at Dallas in 2009.
She began her higher education career with the Teacher Development Center and joined the UTeach Dallas program as an instructor in 2016. She currently teaches Step 1, Teaching and Learning in Science and Mathematics Education, and Science Methods for EC-6th grade.  In addition, she is the advisor for the Master of Arts in Teaching in Science and Mathematics Education programs where she works with both current and preservice teachers.
Hennessy has valued the education of future teachers her entire career. She derives immense enjoyment from working with students and colleagues in preparing successful and effective educators.
Outstanding Faculty Scholar — Sherry Southerland, FSU-Teach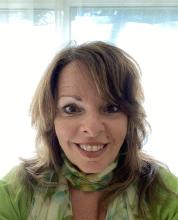 Dr. Sherry Southerland is the Anne & John Daves Professor of Science Education within the College of Education, Director of the School of Teacher Education, and one of the two founding co-directors of the FSU-Teach program at the Florida State University.  Southerland had wide preparation for this role, as she has also worked as a high school science teacher, a field biologist, and a forensic chemist.
Southerland currently serves as the Co-Editor-in-Chief for Science Education, a preeminent outlet for empirical research focusing on our understanding of science teaching and learning.  She has served as an Associate Editor for Educational Researcher, a preeminent outlet for research focusing on education more broadly. In addition, Southerland serves on a host of other editorial boards. She is a Fellow of the Royal Society of Biology, the leading professional body for biologists in the United Kingdom and is also a fellow of the American Association for the Advancement of Science in recognition of her research into the factors shaping teacher learning around messages of reform.  Southerland has been named a McKnight Graduate Mentor and served as an Eminent Scholar to support junior faulty at regional institutions.
Propelled by the commitment that all learners need to be able to use the tools of science and mathematics to make sense of and problem solve in their world, Southerland's research sheds light on teacher learning about innovative instructional practice. She has worked closely with a number of colleagues (including mentoring 37 doctoral students) in her research efforts.  Southerland's research has described the unintended consequences of national and state educational policies for STEM learning — as the demand for rapid improvements undercuts more long-term,  student-centered teaching practices necessary to support student sensemaking, undercutting our efforts toward educational equity. Her student-focused research highlights instructional strategies effective in supporting the development of science proficiency for all students (with a particular emphasis on students traditionally underserved in science classrooms). Taken together, Southerland's research points to the fundamental importance of teachers in supporting students' development in STEM, it speaks to the ways in which effective STEM instruction can be structured, and it provides insights into how teacher education programs can support preservice, novice, and in-service teachers in "taking up" these practices in equitable ways
Southerland has helped obtain over $15 million in external funding and is currently the PI of two federally funded research grants. Her funding from the National Science Foundation's Noyce program has supported the preparation of over 70 novice STEM teachers and a wide range of equity-minded STEM outreach efforts that support students traditionally underserved in STEM as they help recruit new STEM teachers. Other research efforts (funded by NSF and IES) have allowed for the development of innovative instructional practices and associated professional development opportunities. She's been author or co-author of over 70 research articles, two methods books, numerous book chapters and teacher support texts, and hundreds of presentations in which she has shared the findings of her team with others in the STEM teacher education communities.
Outstanding Master Teacher — Paige Evans,teachHOUSTON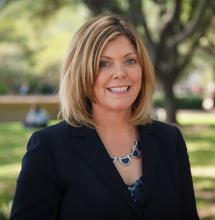 Dr. Paige K. Evans is a Co-Director, Clinical Professor, and Master Teacher for the teachHOUSTON program at the University of Houston (UH), where she teaches and oversees courses in preservice STEM teacher education. Prior to joining the UH faculty in 2008, she spent 18 years as a math/science educator and served in various leadership positions.
Dr. Evans secured $14 million in grant funding and is the PI/ Co-PI on several federal grants with goals to broaden STEM participation and improve STEM literacy for all. She frequently publishes and presents on her research interests that include STEM teacher preparation, STEM education, and culturally responsive pedagogy. Moreover, she recently co-authored the book Preparing Teachers to Teach the STEM Disciplines in America's Urban Schools.
Dr. Evans served as President of the UTeach STEM Educators Association and was an American Physical Society Physics Teacher Education Coalition Fellow. She is the recipient of four UH Teaching Excellence Awards including the 2022 UH Distinguished Leadership in Teaching Excellence Award. Additionally, she was honored with the American Educational Research Association Narrative Inquiry Outstanding Publication Award, the American Physical Society for Improving Undergraduate Physics Education Award, the UH 50 in 5 Faculty Award, and STEM for all Video Showcase Awards in both 2021 and 2022.
Outstanding Alumni — Alexander Eden, UTeach at the University of Massachusetts Lowell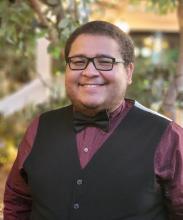 Alexander Eden is a graduate of the UTeach program at the University of Massachusetts Lowell. He is in his third year of teaching at Greater Lowell Technical High School in Tyngsborough, Massachusetts, which is home to students from various socioeconomic and demographic backgrounds. As an individual from an immigrant Latino family and a first-generation college graduate, he is honored to be able to work with such diverse students daily. In his career so far, Eden has received honors such as the Dawn Sather Exemplary New Teacher Award from the Massachusetts Association of Science Teachers as well as the National Science Teaching Association's Shell Science Urban Educators Development Award.
In his classroom, he focuses on letting student identities shine brightly. He encourages students to take risks, use their voice, and let their curiosity shine. He wants them to be as true to themselves as possible so that they can highlight their individuality. At the end of each class, he always reminds students "to spread good vibes" as he wants them to believe in the positive force that they can have on those around them. In addition to that, Eden believes that while scientific information can be found in any textbook, the best way to appreciate it is through active learning and discovery. As such, his pedagogy pushes students to design and execute inquiries, explore the outdoors, and challenge known phenomena.
In addition to the influence had within the classroom, Eden is always seeking opportunities to have an impact on the greater community. For example, he currently serves as a member of the board of trustees for a local charter school, providing critical input into decisions. He also attends and presents at conferences both locally and nationally. This includes national conferences hosted by the NSTA and the NABT. He believes that great strides can be accomplished by growing connections, sharing ideas, and collaborating!
This fall, Eden will begin a PhD program in Biology at Florida International University, where he will be conducting Biology Education research under the guidance of Dr. Bryan Dewsbury. His long-term goal is to teach at a university while conducting research into improving Biology and STEM education for students of all backgrounds.
Outstanding Staff — Michelle Lowry, UTeach Austin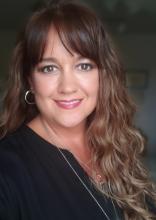 Michelle Lowry, graduate of St. Edward's University in Austin, is the Senior Software Developer/Analyst for UTeach Austin. She directly supports all groups under the UTeach umbrella, including the academic program, UTeach Institute, and UTeach Outreach. She joined UTeach in the fall of 2011 after 17 years in various roles at Motorola/Freescale Semiconductors, learning the fascinating process of turning silicon-rich sand into computer chips. Her current job role ranges from maintaining public websites to developing web applications for faculty and solving technical problems.  Lowry has a desire to support her amazing coworkers in any way, to aid them to be as successful and productive as possible. Outside of work she enjoys going to comedy shows and rock concerts with her friends.
2021 
USEA Special Award

Jennifer Smith, UTeach Austin
Tim Sears, UTRGV UTeach
Rachel George, CWU Teach STEM
Outstanding Faculty Teaching

Michael Odell, UTeach Tyler
Outstanding Master Teacher

Katie Donaldson, UTeach Dallas
Outstanding Staff Award

Leah McAllister-Shields, teachHOUSTON
Outstanding Alumnus

Spencer Martin, UTeach Austin
Carlos Perez, teachHOUSTON
2020 
Special Award for Outstanding Contributions to STEM Education

Mariam Manuel, University of Houston
Outstanding Faculty Teaching

Martha Day, Western Kentucky University
Outstanding Master Teacher

Michael Ralph, University of Kansas
Outstanding Staff Award

Monica Yates, University of Texas Rio Grande Valley
Outstanding Alumnus

Kira Lowery, UTeach Austin
2019 
USEA President's Award

Larry Abraham, University of Texas at Austin
Outstanding Master Teacher

Shelly Rodriguez, University of Texas at Austin
Outstanding Staff Member

Erin Gonzales, UTeach Arlington
Outstanding Alumnus

Amieé Himler, UTeach Dallas
Special Award for Outstanding Contributions to STEM Education

Ariel Taylor, University of Texas at Austin
2018 
Outstanding Faculty Teaching

Dr. Greg Hale, University of Texas at Arlington
Outstanding Master Teacher

Rico Tyler, University of Western Kentucky
Outstanding Staff Member

Kim Distin, University of Texas at Dallas
Outstanding Alumnus

Jennifer West, UTeach Arlington
2017
Outstanding Master Teacher

Pamela Powell, University of Texas at Austin
Outstanding Faculty Scholar

Lisa Duffin, Western Kentucky University
Outstanding Alumnus

Janice Trinidad, UTeach Austin
Outstanding Staff Member

Lindsey Robinson, University of West Georgia
USEA Special Award

Tracy LaQuey Parker
USEA President's Award

Carrie Culpepper
2016
Outstanding Alumnus

William Kiker, UTeach Austin
Outstanding Faculty

Mark Daniels, University of Texas at Austin
Outstanding Master Teacher

Perri Segura, University of Houston