We're proud to honor the following USEA award winners who have displayed passion and dedication for STEM disciplines. 
Jump to: 2022 | 2021 |2020 | 2019 | 2018 | 2017 | 2016
Outstanding Faculty Teaching Award — David Sparks, UTeach at Permian Basin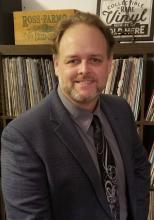 Dr. David Sparks is Assistant Professor in the Department of Curriculum and Instruction at the University of Texas Permian Basin (UTPB), where he also serves as co-director for the newly established UTeach Permian Basin program. Before working at UTPB, he served as an assistant professor at the University of Texas at Arlington (UTA). He joined their program in 2013, helping oversee the completion of the first group of UTeach Arlington students and assisting with the development and completion of over 300 graduates. While at UTA, he taught the capstone PBI course at total of 15 times. He also helped develop and teach a course on diversity and equity for the College of Education. 
David earned his doctorate from Texas A&M University-Commerce in 2013. Before entering higher education, he worked as a K–12 science teacher for 21 years in Texas and Arkansas. He has served on numerous diversity and equity committees and currently conducts research related to women and populations historically underrepresented in STEM. He also served a three-year term on the USEA Board from 2018–2021. 
David is on the editorial board for the Journal for Multicultural Education, the Journal for Science Teacher Education (JSTE), and Qualitative Reports. He is an avid music collector with over 5,000 CDs and vinyl records…and a collection of over 400 ties. He has just finished 30 years in education, including the last 10 years in the University of Texas System. 
USEA Special Award — Elizabeth Goldberg, UTRGV UTeach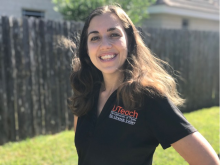 Elizabeth Goldberg is an Associate Professor of Practice and Science Master Teacher with the University of Texas Rio Grande Valley (UTRGV) UTeach program. She is also a UTeach Austin alumnus, where she earned both her undergraduate and master's degrees. Before becoming a Master Teacher, she was a high school science teacher in Austin, Texas and McAllen, Texas, where she taught biology, chemistry, physics, and AP Physics. 
Elizabeth has been an active member of USEA since her election to the board in 2018, first as the alumni representative and then as the Secretary-Treasurer. During that time, she advocated for UTeach programs to congressional representatives and the Department of Education at UTeach Day on the Hill and served as the publications committee chair. In addition to her service on the board, she is involved in several USEA committees and working groups, including the Equity and Racial Justice (ERJ) Professional Development Working Group, Strategic Planning Committee, UTeach research group committee, and the USEA Induction and Professional Development Working Group. 
Through these efforts, Elizabeth worked on a grant with Clover.ed to offer free mental health first aid and suicide prevention training to over 150 UTeach students, faculty, staff, and alumni. She also oversaw the creation of an online database with professional development for UTeach members, including the monthly Master Teacher Professional Development Series; expanded opportunities for alumni, including the UTeach Alumni Presentation Interest Group, UTeach Career Day, Alumnus Spotlight, and national virtual alumni PD events; wrote national curriculum for the UTeach institute; and co-created the UTeach ERJ One-Pagers and the UTeach Induction Course. Her contributions to these initiatives have garnered recognition through book chapters, awards, grants, and national presentations. 
Elizabeth is pursuing a Ph.D. in Curriculum and Instruction, STEM Specialization, from Texas Tech University. Her research interests include inquiry-based science education, equity-based STEM education, and empowering teachers.
Outstanding Master Teacher Award — Jacqueline Ekeoba, teachHOUSTON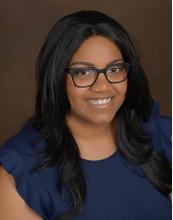 Dr. Jacqueline Ekeoba is a lecturer and Master Teacher in the Department of Mathematics for teachHOUSTON at University of Houston (UH). Jacqueline is an alumna of the University of Houston and was part of the inaugural cohort of the teachHOUSTON program during its inception in 2007. Her involvement with teachHOUSTON led to the creation of the teachHOUSTON Student Society as the first president. She has also served in the teachHOUSTON Alumni Association and supports new teacher induction in various capacities. Jacqueline earned an M.A. in STEM Education and Engineering from the University of Texas at Austin and completed her doctorate with the STEM education program at Texas Tech University. She specializes in argumentation, global collaboration, STEM integration, and anti-racist education in secondary STEM contexts. 
 After several years teaching high school science courses, Jacqueline served as a curriculum writer and Science Instructional Coach for the Katy Independent School District. There, she spearheaded the development of inquiry-based, hybrid instructional tools in science with her fellow instructional coaches and teacher leaders. Jacqueline combined her passions for serving inservice teachers and mentoring preservice teachers and returned home to UH as a lecturer and Science Master Teacher for the teachHOUSTON program in 2019.  Currently, she serves as the Director of Certification and Testing for teachHOUSTON and instructor of the program's Research Methods in STEM course. 
Jacqueline serves as co-PI and senior personnel on several grant initiatives. In 2019, she co-designed the teachHOUSTON ACP for STEM at UH, an alternative certification option for STEM career changers. She has participated in community outreach with numerous STEM camps since 2008, including serving as Program Director for teachHOUSTON STEM Interactive, a virtual summer program which served 3,000 participants worldwide at the height of the COVID-19 pandemic. She continues to be instrumental in community engagement initiatives focused on social justice in STEM education at UH, namely as a co-PI for the STEM RISE program, professional trainer for the Houston Genetics BIORETS, and active member of the DEI committee for her college. Jacqueline has served on several UTeach committees, including UTeach Alumni Program, USEA Leadership Development, and USEA Strategic Planning. 
Jacqueline continues to mentor youth with her church congregation and through the Scholarship for Academics, Leadership and Transformation – SquareInch Houston in Third Ward. She was awarded the Outstanding Teacher designation in 2013 in Katy ISD, 40 Under 40 Influential Award with I10 Media in 2014, an NSF STEM for all Video Showcase Public Choice Award in 2021, a UH 50 in 5 Faculty Award for 2022, and was a finalist for the NSM Teaching Excellence Group Award for 2023.
Outstanding Alumni Award — Preston Dozier, UTeach Dallas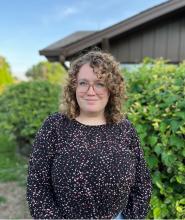 Preston Dozier is a graduate of the UTeach Dallas program at The University of Texas at Dallas (UTD), as well as a graduate of the MAT program through the Science and Math Education department at UTD. She has just completed her fourth year teaching ESL Biology and Biology 1 at JJ Pearce High School in Richardson ISD. She was named a Richardson ISD STARS teacher and received the 2022–2023 Teacher of the Year title for her school.
In her classroom, Preston strives for progress over perfection, as her students overcome many personal and academic challenges unique to their stage in language acquisition. An inquiry-based, SEL-focused approach to biology helps her students gain understanding of difficult scientific concepts and build their vocabulary. Preston is a JV and Freshman cheerleading coach and has been involved with the campus PTA.
In her time at the University of Texas at Dallas, Preston served as the Women in Physics Camp Director—a role that she will continue this summer. She enjoys staying connected to her UTeach Dallas community by participating in and leading Professional Development sessions, presenting at the UTeach Virtual Career Day, and participating in the UTeach Presentation Interest Group as a coach.
2022
Outstanding Faculty Teaching
Emily Hennessy, UTeach Dallas
Outstanding Faculty Scholar
Sherry Southerland, FSU-Teach
Outstanding Master Teacher
Paige Evans, teachHOUSTON
Outstanding Alumni
Alexander Eden, UTeach at the University of Massachusetts Lowell
Outstanding Staff
Michelle Lowry, UTeach Austin
2021 
USEA Special Award 

Jennifer Smith, UTeach Austin
Tim Sears, UTRGV UTeach
Rachel George, CWU Teach STEM
Outstanding Faculty Teaching 

Michael Odell, UTeach Tyler
Outstanding Master Teacher 

Katie Donaldson, UTeach Dallas
Outstanding Staff Award 

Leah McAllister-Shields, teachHOUSTON
Outstanding Alumnus 

Spencer Martin, UTeach Austin
Carlos Perez, teachHOUSTON
2020 
Special Award for Outstanding Contributions to STEM Education 

Mariam Manuel, University of Houston
Outstanding Faculty Teaching 

Martha Day, Western Kentucky University
Outstanding Master Teacher 

Michael Ralph, University of Kansas
Outstanding Staff Award 

Monica Yates, University of Texas Rio Grande Valley
Outstanding Alumnus 

Kira Lowery, UTeach Austin
2019 
USEA President's Award 

Larry Abraham, University of Texas at Austin
Outstanding Master Teacher 

Shelly Rodriguez, University of Texas at Austin
Outstanding Staff Member 

Erin Gonzales, UTeach Arlington
Outstanding Alumnus 

Amieé Himler, UTeach Dallas
Special Award for Outstanding Contributions to STEM Education 

Ariel Taylor, University of Texas at Austin
2018 
Outstanding Faculty Teaching 

Dr. Greg Hale, University of Texas at Arlington
Outstanding Master Teacher 

Rico Tyler, University of Western Kentucky
Outstanding Staff Member 

Kim Distin, University of Texas at Dallas
Outstanding Alumnus 

Jennifer West, UTeach Arlington
2017
Outstanding Master Teacher 

Pamela Powell, University of Texas at Austin
Outstanding Faculty Scholar 

Lisa Duffin, Western Kentucky University
Outstanding Alumnus 

Janice Trinidad, UTeach Austin
Outstanding Staff Member 

Lindsey Robinson, University of West Georgia
USEA Special Award 

Tracy LaQuey Parker
USEA President's Award 

Carrie Culpepper
2016
Outstanding Alumnus 

William Kiker, UTeach Austin
Outstanding Faculty 

Mark Daniels, University of Texas at Austin
Outstanding Master Teacher 

Perri Segura, University of Houston