We're proud to honor the following USEA award winners who have displayed passion and dedication for STEM disciplines. 
Jump to: 2020 | 2019 | 2018 | 2017 | 2016
 
USEA Special Award — Jennifer Smith, UTeach Austin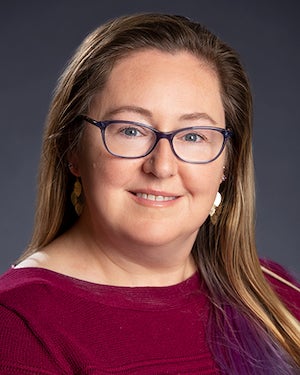 Jennifer Christian Smith is an assistant professor of instruction in the College of Education at the University of Texas at Austin. She earned her PhD in mathematics at the University of Arizona in 2002 and has taught at UT and at St. Edward's University in Austin since. Her teaching focus is K-12 math teacher preparation, with a special emphasis on helping preservice teachers deepen their knowledge of mathematics for teaching. More recently, her scholarly interests have focused on helping STEM teachers build inclusive and welcoming communities of learning in their classrooms.
USEA Special Award – Tim Sears, UTRGV UTeach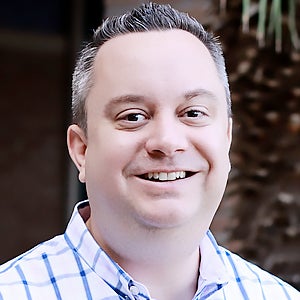 Tim Sears is a founding Master Teacher at the UTRGV UTeach program at the University of Texas Rio Grande Valley and he has taught or supported each pedagogy course in the program. Tim moved to the Rio Grande Valley as a Teach For America corps member and worked in the Weslaco Independent School District as a high school science teacher and then as a district-level administrator for secondary science and advanced academics programs. He was campus Teacher of the Year and collaborated district-wide to improve science programs, form local partnerships, and develop a STEM research program that led to student awards at state and international competitions. 
One of Tim's passions is educator professional development. He has helped organize institutes and conferences for teachers and has been actively involved in committees and partnerships with AVID for Higher Education, the Texas Education Agency, Texas Parks and Wildlife, and the USDA. Tim has presented at national and state conferences sponsored by NSTA, NACTA, Society for Science & the Public, AVID, and CAST. Additionally, he has helped design and expand STEM initiatives for local educators and students as a co-PI for more than $500,000 in federal and state grant funding.
Tim enjoys moderating at regional and national Science Bowl competitions and is active in local, regional, state, and international science and engineering fairs each year. He currently serves as the Fair Director for the Rio Grande Valley Regional Science & Engineering Fair and is a past chair of the International Science and Engineering Fair Advisory Council. Tim has served on the board of the Rio Grande Valley Science Association and currently serves on boards for Teach For America.
Tim is pursuing a doctoral degree in educational leadership with a focus on experiential learning in the agricultural sciences. He enjoys traveling, rowing, cooking, and walking his rescue dog Kali.
USEA Special Award – Rachel George, CWU Teach STEM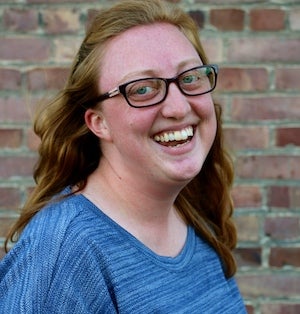 Rachel George joined CWU Teach STEM at Central Washington University in Fall 2016 as the program advisor and recruiter. As a Central alumna she was thrilled to return home to campus and the community. Nearly five years later, she has seen the program grow and blossom to produce fifty 2021 graduates. Rachel works with students during their entire academic lifetime at CWU, beginning with helping students navigate Orientation to cheering loudly for them as they walk across the Commencement stage, and everything in between. She can be seen working on creative projects with interns, collaborating with colleagues, and refilling her office candy bucket.
Outside of work Rachel volunteers with 4-H, focusing her efforts on leadership and Know Your Government projects for teen participants. She attributes her confidence and conference organizing skills to the time she spent as a 4-H member. Rachel also does photography and helps on her family's farm in the spare time she has at the end of the day.
Outstanding Faculty Teaching — Michael Odell, UTeach Tyler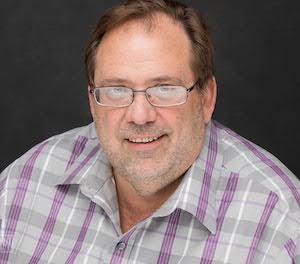 Michael R.L. Odell, Ph.D. is a Professor of STEM Education and holds the endowed Roosth Chair in Education the University of Texas at Tyler. Dr. Odell holds a joint appointment in the College of Education and Psychology and the College of Engineering. He has been instrumental in implementing innovative programs that have resulted in increased enrollments, extramural research grants, and gifts from alumni and industry.
Programs initiated by Dr. Odell include the UTeach replication at UT Tyler, which has doubled the number of STEM teachers produced by the university. He co-founded the UT Tyler University Academy charter schools, which also serve as Laboratory Schools for the School of Education located at the UT Tyler main campus and extension campuses in Longview and Palestine. The schools are open enrollment STEM Academies designed to support students interested in STEM and STEM teacher preparation, specifically UTeach. The primary instructional strategy is PBL. The schools are high achieving and the district is rated A by TEA.  He also established the Ingenuity Center, one of the original seven designated STEM Centers in Texas.
Dr. Odell developed the agreement for the UT Tyler Partnership to manage the Discovery Science Place, a Family STEM Museum and associated Mobile STEM Outreach. Dr. Odell was instrumental in growing the research enterprise at UT Tyler and in the College of Education. In addition to his faculty appointment, Dr. Odell has held several administrative positions at UT Tyler including the Director of the School of Education and the Vice President for Sponsored Research. Dr. Odell has published numerous articles, book chapters, proceedings, and technical reports. He has won over $60 million in grants, contracts, royalties, and development.
Outstanding Master Teacher — Katie Donaldson, UTeach Dallas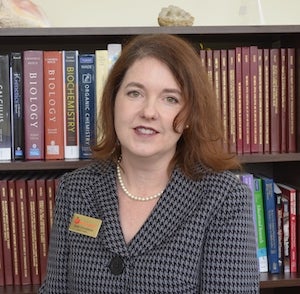 Katie Donaldson is a Master Teacher and the Associate Director of UTeach Dallas at the University of Texas at Dallas.  After receiving her degree in Zoology from Texas A&M University, she began working on a PhD. in Cell and Molecular Biology at UT Southwestern Medical School. In her first semester there, she began to volunteer at a Title I middle school near downtown Dallas.  Dripping things into test tubes was interesting, but teaching science to kids was much more fun. She switched directions and received both her Master of Arts in Teaching degree in Science Education and her Texas teaching certificate at UT Dallas. 
She began her teaching career in a Biology classroom in Garland ISD and taught there at both North Garland and Rowlett High Schools for 10 years before becoming the first instructional support teacher for the district. She then became a Science Facilitator at Lakeview Centennial Hight School.  When she heard about UTeach Dallas, she knew it was the perfect way to get back into a classroom while still helping new teachers (just a little newer than the ones she had worked with in Garland).  She started as a Master Teacher at UT Dallas in 2009 and became the Assistant Director in 2014. She has taught Step 1, Step 2, and PBI and loves the AMAZING department she gets to work with every day at UTD. She spends her spare time with her husband Steve and her three sons, ages 24, 21, and 15 who all put up with her when she reads to them from ecology field guides on vacation and occasionally stops in her tracks to look at a bug.
Outstanding Alumnus — Spencer Martin, UTeach Austin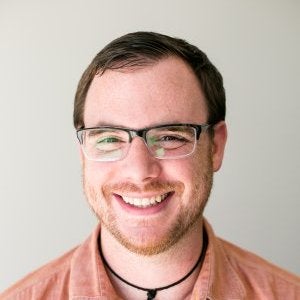 Spencer Martin attended Texas Tech for his undergraduate teacher preparation and then joined the Peace Corps and taught science in Malawi, Africa. Right after the Peace Corps, Spencer moved to Austin to work in Austin ISD and then Manor ISD at Manor New Technology High School. While at New Tech, Spencer completed his Master's in STEM Education: Engineering degree at UTeach Austin which was one of the highlights of his professional career. He then worked for a short time at an education technology startup in downtown Austin before moving to Kansas City, Kansas for his current role as the Lead Secondary Science Curriculum Instructional Coach for Kansas City, Kansas Public Schools. While in Kansas City, Spencer completed his Ed. S degree in curriculum and Instruction at the University of Missouri, Kansas City.
Outstanding Alumnus — Carlos Perez, teachHOUSTON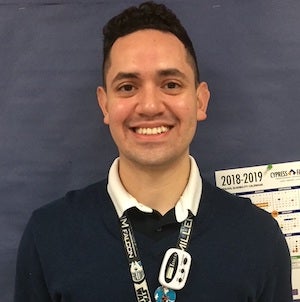 Carlos Perez is a graduate from the University of Houston and the teachHOUSTON program. He works at Cypress Ridge High School, a Title I school in the greater Houston area, in Cypress-Fairbanks ISD. Carlos has taught at this school for four years. Since starting at this school, he has taught Biology at all levels. Currently, he is the team leader for the Biology team and leads the Biology program for the Newly Arrival Center at his school. He modifies the Biology district curriculum to meet the needs of students enrolled in this program as they are learning English and Biology simultaneously.
Carlos strongly believes that all students can learn regardless of their background. The quote by Rita Pierson, "every child deserves a champion," drives his every day goal: to be a champion for his students. He believes this goal can be accomplished through the implementation of the right instructional strategies such as inquiry-based learning, culturally responsive pedagogy, project based learning, the 5E lesson plan model, formative assessments and more importantly fostering positive relationships with students.
Carlos has served in several mentorship roles. He is a mentor teacher for new teachers at his school, he has mentored students enrolled in the teachHOUSTON program and he has been a cooperating teacher for two years. For the last two summers, he was a lead instructor for a STEM summer camp sponsored by teachHOUSTON. During the camp, he mentored future teachers and modeled instructional strategies inclusive of technology for them. Last summer, the virtual camp impacted over 3,000 students from all over the world.
In addition to mentorship, Carlos facilitates professional development with the purpose of sharing best practices that can have an impact in several classrooms. He regularly facilitates professional development for the teachHOUSTON program and participates in ongoing teachHOUSTON alumni panels. He is part of a committee that facilitates professional development for teachers at his school. Furthermore, he has presented at numerous national and regional Noyce STEM conferences and at the UTeach STEM Educators Conference. He was a speaker at the "Voices from the Field Teacher Panel" sponsored by the WRNA and he has presented at the state Conference for the Advancement of Science Teaching (CAST). All these roles have helped Carlos to transfer some of his passion for teaching to other aspiring and current teachers.
Outstanding Staff Award — Leah McAlister-Shields, teachHOUSTON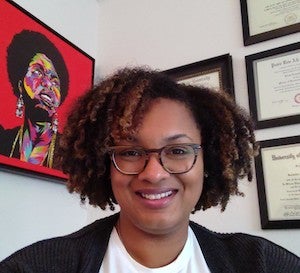 Dr. Leah McAlister-Shields is the Faculty Advisor for the teachHOUSTON Program. She has 18 years of higher education experience, developing and implementing student success initiatives that support the persistence and degree completion of underrepresented minority STEM Majors in four-year college settings. Her current work with culturally responsive pedagogical (CRP) practices involves the development of undergraduate and graduate courses focused on culturally responsive STEM instruction, and her research and grant work involves examining the implementation of CRP across STEM education preparation programs and the development of curriculum grounded in cultural experiences, advocacy for social justice, and the critical awareness of issues faced by marginalized populations. 
2020 
Special Award for Outstanding Contributions to STEM Education
Mariam Manuel, University of Houston
Outstanding Faculty Teaching
Martha Day, Western Kentucky University
Outstanding Master Teacher
Michael Ralph, University of Kansas
Outstanding Staff Award
Monica Yates, University of Texas Rio Grande Valley
Outstanding Alumnus
Kira Lowery, UTeach Austin
2019 
USEA President's Award
Larry Abraham, University of Texas at Austin
Outstanding Master Teacher
Shelly Rodriguez, University of Texas at Austin
Outstanding Staff Member
Erin Gonzales, UTeach Arlington
Outstanding Alumnus
Amieé Himler, UTeach Dallas
Special Award for Outstanding Contributions to STEM Education
Ariel Taylor, University of Texas at Austin
2018 
Outstanding Faculty Teaching
Dr. Greg Hale, University of Texas at Arlington
Outstanding Master Teacher
Rico Tyler, University of Western Kentucky
Outstanding Staff Member
Kim Distin, University of Texas at Dallas
Outstanding Alumnus
Jennifer West, UTeach Arlington
2017
Outstanding Master Teacher
Pamela Powell, University of Texas at Austin
Outstanding Faculty Scholar
Lisa Duffin, Western Kentucky University
Outstanding Alumnus
Janice Trinidad, UTeach Austin
Outstanding Staff Member
Lindsey Robinson, University of West Georgia
USEA Special Award
Tracy LaQuey Parker
USEA President's Award
Carrie Culpepper
2016
Outstanding Alumnus
William Kiker, UTeach Austin
Outstanding Faculty
Mark Daniels, University of Texas at Austin
Outstanding Master Teacher
Perri Segura, University of Houston