We are featuring UTeach alumni who are doing amazing things in research or their community. Know an alumnus who deserves the spotlight? Let us know here, and they could be featured in an upcoming USEA newsletter. Self-nominations are welcome!
Lauren Siegel, UTeach, The University of Texas at Austin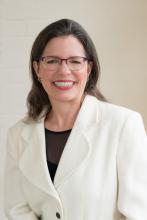 Lauren nominated herself for a spotlight because she wants to share the work of MathHappens Foundation, relate the profound influence and tangible contributions that UTeach has made both on her personally and on the Foundation, and really just say, "Thank you."
In 2014, I cofounded the nonprofit MathHappens Foundation and returned to UTeach to recruit the first intern and begin exploring and engaging in ways to teach math in the informal education arena—that is, museums, zoos, cultural centers, libraries, or anywhere outside of school. In facilitating field trips, creating models, displays, and interactive activities, MathHappens found ways to convey math concepts without paper-pencil tasks or computers. UTeach, UTeach Interns, UTeach Makers, and the UT Mathematics Department have been a part of MathHappens every step of the way, researching, designing, making, and most of all, showing up to interact with the public to increase opportunities to learn math. 
In sharing the work and partnerships with a variety of other education institutions, MathHappens staff have presented at conferences in the education, museum, mathematics, and maker professional communities. Projects have included providing materials to public libraries and outreach organizations across the U.S., provisioning kids and senior clubhouses in low income housing buildings, creating over two years of weekly "Math Ads" that appear in the Austin Chronicle and Orange Leader and sponsoring and mentoring remote interns.
With a spring 2022 relaunch, Austin now has a MathHappens Room at the Austin Nature and Science Center that provides math activities to the Austin community for free on weekends. The Southeast Branch of the Austin Public Library is home to a Math Corner offering books, activities, and most of all a message that the community is in support for mathematics learning. Directed by UTeach graduate and former MathHappens Intern Ben Duong, and co-sponsored by MathHappens, The Houston House of Math is opening soon as a hub for informal education outreach programs, as a destination for field trips and camps, and as a distribution center for free models for educators.
Supporting a meaningful work experience for UTeach Interns has been a driving influence on the projects MathHappens undertakes and we are very appreciative of their contributions and also so excited to see them launch into exciting careers after graduation. By offering interns opportunities to use the talents, creativity, mentoring, and teaching skills they bring from the academic and personal experiences, MathHappens has developed into an organization that has made and will continue to make a unique contribution to math education not just in Austin, but across Texas and the U.S. We are extremely grateful for the opportunity to work with students, faculty and staff at University of Texas in the mathematics department, College of Education, and UTeach. We have accomplished a great deal and have much to look forward to. You can find out about us at our website, with most recent activity in the blog, at https://www.mathhappens.org.
Charles William Hunter IV, STEMteach, University of Wisconsin – River Falls
Charles William Hunter IV is 2019 a graduate of STEMteach at the University of Wisconsin – River Falls. His colleague Rachelle Haroldson nominated him for a Spotlight. She had this to say about him: "Charles is an amazing teacher! He was born to be a teacher in the sense that students are automatically drawn to him the minute he walks in the door. He effortlessly makes connections with students while working hard to ensure they feel welcome. For the past three years, he has been working to revamp his high school's chemistry curriculum to be more relevant to students, particularly with regards to real-world applications. Charles focused on enhancing his curriculum as part of his master's capstone pathway, which he successfully defended in summer 2021. In one unit, students investigate polymers by looking at materials we use every day and the chemistry going on; they even make their own polymers in response to an engineering design challenge. In addition, he supports students through coaching and being a teacher-leader for his colleagues. In summer 2022, Charles stepped up to support current teacher candidates in their Step Combo course, thus beginning his work in teacher education. He offered feedback during practice teaches, completed observations in the field experience, and answered questions about his own time in the program and teaching. His expertise was invaluable and his genuine nature endeared him to this group of future teachers."
I am currently teaching at Forest Lake High School in Forest Lake, MN. This year, I am teaching AP Biology and General Chemistry. I am spearheading the refocusing of the chemistry curriculum to that of a phenomena-based learning grounded in case study and experimentation. I work tirelessly to create new experiences for students that tie together the world outside of the classroom and the content of the course, making learning more relevant to their lives in the process. 
Additionally, I have begun the work to develop a medical field and healthcare pathway of study. This pathway would enable students to gain relevant high school coursework and provide additional opportunities for nurturing real career skills. Through curriculum focused on analytical and investigative skills, communication, and community learning, I would like to develop well-rounded students who are not only college ready but life ready. An emphasis on evidence-based study and student-centered learning will challenge them to think outside of the norms of traditional education, preparing students to rise to the challenges society may hold for them with a growth, forward-thinking mindset.
Steven Stapleton, UTeach, The University of Texas at Austin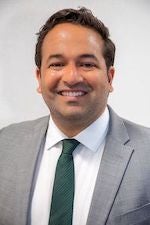 Steven Stapleton is a proud UTeach alumnus who graduated in 2009 and is currently working in newly created role in Houston ISD. He previously served in the ISD as a middle school principal and then a high school principal at Furr H.S., a state-of-the-art learning center, where he rewrote and managed the $10 million XQ Super School grant. Under his leadership, Furr H.S. was the highest-rated comprehensive high school in the East Region of Houston ISD.
I am currently a School Support Officer in Houston ISD within the Office of Leadership Development and School Support. This is a newly created position in the department and serves to coach and support the district's principal supervisors. My main role is to work alongside principal supervisors to enhance the quality of coaching and feedback that our principals receive. In this role, I also help lead the principal selection pipeline and help set the strategic direction for the reimagined role of the principal supervisor, along with supporting the school's office in any way needed.
Lisa Kutsch, UTeach, The University of Texas at Austin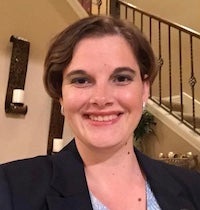 Lisa Kutsch is a UTeach Austin alumnus (2005) with a drive to break down barriers to achieving excellence in math education. She is currently works at Manor ISD in Texas as a K–12 Math Curriculum Coordinator.
I've served in a variety of roles since graduating from The University of Texas at Austin and the UTeach program. As a teacher, I taught every math course from 8th-grade Math-Advanced Placement Statistics in three different districts in urban, suburban, and rural schools. I earned a Masters of Education in Educational Administration and Curriculum and Instruction from Concordia University. I've served as the Middle School Math Coordinator, Secondary Math Coordinator, Advanced Academics Coordinator, and am currently the K–12 Math Curriculum Coordinator. 
   
I lead multiple district initiatives with community partners including the National Alliance for Partnerships in Equity (NAPE) Micromessaging Academies, E3 Alliance Pathways of Promise, and Central Texas Math Cohort. Through these collaborations, Manor ISD is implementing a "8th Algebra 1 for All Scholars" program. I believe in the importance of eliminating systematic biases and barriers to advanced coursework and fostering a positive math growth mindset. Through collaboration with teachers, campus leaders, and district administration, this policy change will allow all scholars to compete college-level math coursework in high school. As a person who stutters, I faced several biases and barriers in enrolling in advanced coursework in my own K–12 education. I work tirelessly to change system policies and practices to benefit all scholars.
Ralph Saint-Louis, UTeach, UMass Lowell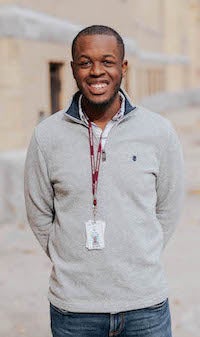 We are delighted to introduce Ralph Saint-Louis, who was recently recognized with local (Science Educator of the Year Award for Middlesex County, 2020), state (Top 5 Massachusetts STEM Educators of the Year, 2021; Sontag Prize for Excellence in Urban Education, 2022), and national (Marquis Who's Who Top Educators, 2021) awards for his commitment to education and excellence in the classroom.
I teach Biology and Chemistry at Lowell High School in Lowell, MA, where I also advise for the Tenacity Challenge Academic Decathlon and Strings Club. I graduated from UMass Lowell with a B.S. in Biology and Education, and then an M.S. in Biological Sciences with a focus in Biotechnology and Business. I am currently pursuing a CAGS in Educational Leadership and Management at Fitchburg State University.
We are keenly aware that our students need us to be so much more than content disseminators. Massachusetts currently has unprecedented funding levels for education, so we have an opportunity to push the system and ourselves to address the needs of our students. Right now, I work on the Portrait of a Graduate team in my district; we are responsible for re-envisioning what education looks like in Lowell Public Schools, with a focus on equity.
As a system, we are tasked with developing students' social-emotional competencies and the real-world skills to be life, career, or college-ready. This single understanding has given me a mission to explore and develop pedagogies for student-centered learning. It excites me that I have such a purpose in learning new practices to meet the needs of my students. I challenge my students every day to be curious and look at situations from a different perspective. I believe that, as long as students leverage their curiosity to aim for a meaningful understanding of content beyond memorization, they are developing essential skills to become productive and responsible members of our society. 
By the time I finish the year with my students, I want them to have developed a positive relationship with the idea that learning requires a productive struggle and a growth mindset. To achieve this outcome, I strive to create a welcoming and affirming environment that is conducive to learning.
Laura Beck, STEMteach, University of Wisconsin - River Falls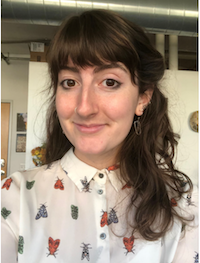 We are thrilled to introduce Laura Beck from STEMteach at the University of Wisconsin-River Falls (UWRF). She is the lead author on an article in The Science Teacher.
I am currently teaching Physics and Earth Science in a 100% Remote Learning Program through the Lincoln Public School System in Lincoln, Nebraska. I recently completed my Master of Science Education in Spring 2021 from the University of Wisconsin-River Falls. In Summer 2021, I was the lead author on an article titled "Who is Most Affected by COVID-19?" which was published in The Science Teacher. The article is about teaching social justice through StoryMaps and focuses on ways students can use the data from StroyMaps to answer their own research questions, especially as they relate to racial disparities. I also work with the STEP UP program to promote more females in physics.
Miranda Blaser, MonarchTeach, Old Dominion University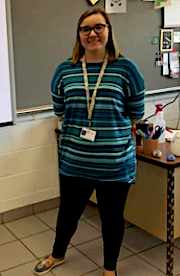 We are excited to introduce Miranda Blaser from MonarchTeach at Old Dominion University. Miranda will be presenting many of the strategies she learned at the UTeach Conference at her alma mater's Induction Week
I am currently teaching inclusion geometry at Ocean Lakes High School in Virginia Beach, Virginia. I plan to present to my fellow alumni a variety of useful online tools for creating interactive slides that could be used in a virtual setting or a contactless face-to-face setting. I also learned engaging math activities to share that can be used in any educational setting such as Arithmetiquities, a mathematical fantasy adventure told through a sequence of pre-algebra story problems.
Ken Suura, UTeach Dallas, University of Texas at Dallas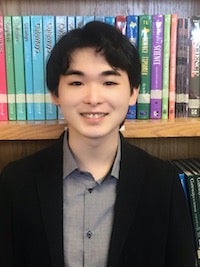 We are pleased to introduce Ken Suura from UTeach Dallas at the University of Texas at Dallas. He is the student curriculum team lead on the NSF-funded STEM+C physics education project Scaffolded Training Environment for Physics Programming (STEPP) available to classrooms this fall at stepp.utdallas.edu.
I have a M.S. in Physics at UT Dallas (completed in Spring 2020) and an M.A. in Teaching from the Science/Mathematics Education Department at UT Dallas (expected graduation date, Spring 2021). My role on STEPP is to act as the curriculum team student lead as well as the project manager. This involves giving input on design and features for the application alongside current in-service teachers. In addition, I create materials such as practice problems, lesson plans, videos, and curriculum guides for implementation of STEPP. I also work with students and faculty in our field test to ensure STEPP runs as smoothly as possible in the classroom. Lastly, I have given presentations and workshops at conferences like CAST and Mini-CAST to in-service teachers on STEPP and ways STEPP can be used to supplement current physics curriculum. One thing I'd like to add is that I'm actually still a pre-service teacher. I'm currently job hunting which is super exciting!
Miranda Mellen, STEMteach, University of Wisconsin - River Falls
We are delighted to introduce Miranda Mellen from STEMteach at the University of Wisconsin – River Falls (UWRF). Her article will appear in an upcoming edition of NSTA's Science Teacher Idea Bank. 
I am currently teaching at Portage High School in Portage, WI, and teach biology. My article "Bringing Literacy into the Biology Classroom using Story Progressions" is about how I incorporate story writing into my classroom to help students review and learn different biological processes. Essentially, Story Progressions give students a list of terms in a specific order related to a biological process. The students need to create a story, using those terms in that order, that explains how that process works. For example, they write a story that explains how cell division works using the terms given to them. The article goes into detail about what a Story Progression is, how I use them in my classroom, and ways to adapt the Story Progressions to fit the needs of different learners.